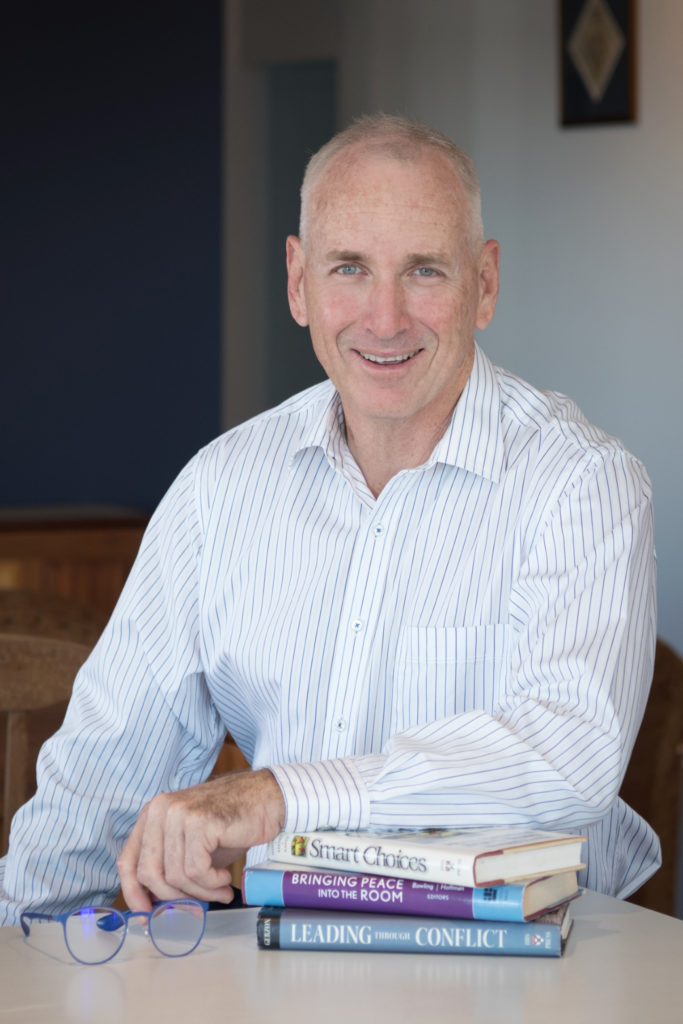 Peter Raffles is the principal of Conflict Solutions Pty Ltd.
QUALIFICATIONS:
Bachelor of Laws – James Cook University (JCU)
Master of Dispute Resolution (Honours) – University of Technology, Sydney (UTS)
Certificate Arbitration – Adelaide University
Peter is an accredited mediator under the Australian National Mediator Accreditation Scheme, and a member of the Bar Association of Queensland. He also holds a commercial pilot licence and is a certified tradesman.
EXPERIENCE – BACKGROUND:
Following graduation as one of the first 10 graduates of JCU Law School in 1991, Peter worked for a Commission of Inquiry (the Electoral and Administrative Review Commission) reforming the systems of government in Queensland. Then after graduating with a Master of Dispute Resolution with Honours from the University of Technology Sydney in 1994, he acted as an adviser to the Queensland Attorney General on implementing ADR into the Queensland Courts.
From 1995 to 1998 he worked for CSR Sugar as a manager and conflict adviser transitioning the company through major change. Following that he worked as an AusAID adviser in Papua New Guinea in the oil and gas sector providing advice on managing conflict between landowners, development companies and the national government. Since 2003 he has been operating as a trainer, advocate and adviser in resolving conflict in various sectors – namely: commercial, industrial, public, community and NFP. In the Covid-19 2020-21 period, Peter taught negotiation and conflict management extensively on-line in  commercial settings, and at the University of Technology, Sydney and James Cook University. He also conducted over 120 commercial dispute mediations  resolving complex issues arising from shutdowns during the pandemic.
CONFLICT MANAGEMENT:
Peter has comprehensively studied conflict (its sources and management), negotiation and mediation and is qualified as a negotiation trainer with the Program on Negotiation at Harvard Law School.
He is currently a part-time, post-graduate lecturer in Negotiation, and Mediation Practice, at the University of Technology Sydney ; and a former, post-graduate lecturer in Workplace Conflict Management at James Cook University.
Peter has over 20,000 hours experience in peace building, mediation, arbitration and investigation services for resolving conflict in the following areas:
Industrial & Enterprise bargaining disputes (incl. Statewide disputes)
Community disputes
Public issue multi-party disputes (more than 10 people)
Customary land disputes PNG
Commercial disputes
Property disputes
Workplace & Grievance disputes
ORGANISATIONAL GOVERNANCE
Peter's specialist areas of legal and organisational knowledge include:
Organisational architecture – organisational structure & design; authority delegation; decision making; policy and procedures review & design; and reporting systems
Change management
Performance management
Employment law
Administrative law &
Law reform